The Easiest, 3 Step Skin Care Routine for Women in their 20s
This shop has been compensated by Collective Bias, Inc. and its advertiser.
All opinions are mine alone. #BTSBeautyBuys #CollectiveBias
I'll be the first to admit that I haven't always treated my skin the best. In fact, I didn't even have a skin care routine until I turned 25 last year! Taking care of your skin is so important and it wasn't until I stopped taking birth control and started dealing with horrendous adult acne that I realized how important it truly was. That's why I'm sharing my easy skin care routine with you guys today in the hopes that it will inspire you to take action and start taking better care of your skin like right now!
Part of the reason why I waited so long to establish a skincare routine is that I always thought good skincare had to be expensive. But in 26 years I've learned that you don't have to spend a fortune to get great products to work into your skincare routine. When Justin and I got married, he became the primary provider for our household (thanks, Army) and I knew that spending $30 on a face wash wasn't going to be doable for us anymore. Luckily, I knew that not only were NEUTROGENA® products affordable, but they are also high-quality products that you can basically find at any store!
I don't know about you but the easier it is for me to find the products I love, the better. That's why I was so excited that I found the NEUTROGENA® Pink Grapefruit Facial Cleanser at my local Kroger. Speaking of Kroger, bless up for the fact that since we moved to Georgia, there's one within an hour of us. I have such fond memories of hitting up my local Kroger when I was in college so the experience of stocking up on products for my skincare routine while at Kroger was such a fun one for me. (PS: You can find the Kroger closest to you by using the store locator.) NEUTROGENA® products are affordable and I know that's great for us, being on one income, but also great for those of you who may be heading off to college this month as well! This is the perfect deal to stock up on essential goodies for your newly established skin care routine.
Okay, okay. Now that I've talked your ear off it's time to get into the good stuff: my easy skin care routine! I'm not one for taking hours upon hours to get ready in the morning and I especially value my sleep at night so you know when I say this skin care is easy, I mean it'll take you 5 minutes or less whether it's day or night! I know all of you college gals are saying, "AMEN!" to that right now.
Step One: Prep your skin
Here me out, the first step of my skin care routine isn't to wash my face. Say what? Yes, you read that right. The first step in my skin care routine is actually to prep your skin. By prepping I basically just mean taking a makeup wipe or using makeup remover to give your skin a good once over before washing. The reason for this is obvious at the end of the day when you actually need to remove your makeup, but why the heck should you be doing this first thing in the morning as well? Well, let me ask you this when was the last time you washed your pillowcase? Do you sleep with your hands next to your face? If you answered yes to either of those questions, then you definitely need to be prepping your skin before you head to the cleansing portion of your skincare routine. Dirt and oil can build up on things like pillowcases and if you don't wash them every day (because who has time for that) then there's a good chance that when you wake up in the morning that dirt and oil are going to be on your skin. Now, a good cleanser might be enough to handle this in the morning but I don't take any chances when it comes to my acne-prone skin.
Step Two: Wash your face
Washing your face is something you should do twice a day, every day, without fail. I know that washing my face was not something I was good about in high school or college and to be honest, I still struggle with it even now. But that makeup wipe at the end of the day is not enough to get your skin clean. That's why you need to have a superpowered facial cleanser at the heart of your skincare routine. I said earlier how much I love NEUTROGENA® skin care products and I can't recommend the Pink Grapefruit Facial Cleanser enough. It's oil-free, which means it's not going to over-dry your skin but the combination of the naturally derived grapefruit, Vitamin C, and Salicylic Acid is actually going to start working to instantly clear breakouts and even acne marks! That's a win-win in my book as someone who struggles with overly active oil production and cystic, hormonal acne. I have used the NEUTROGENA® Pink Grapefruit Facial Cleanser on and off since I was a teenager and now, as a newlywed on a budget at 26, it's become a tried and true staple in my skincare routine. Seriously, one pump in your hand or on a clean washcloth and some warm water and you're good to go. Rub the cleanser on your skin until it suds up and then rinse clean with water. Lastly, make sure to pat your face dry with a clean towel after cleansing.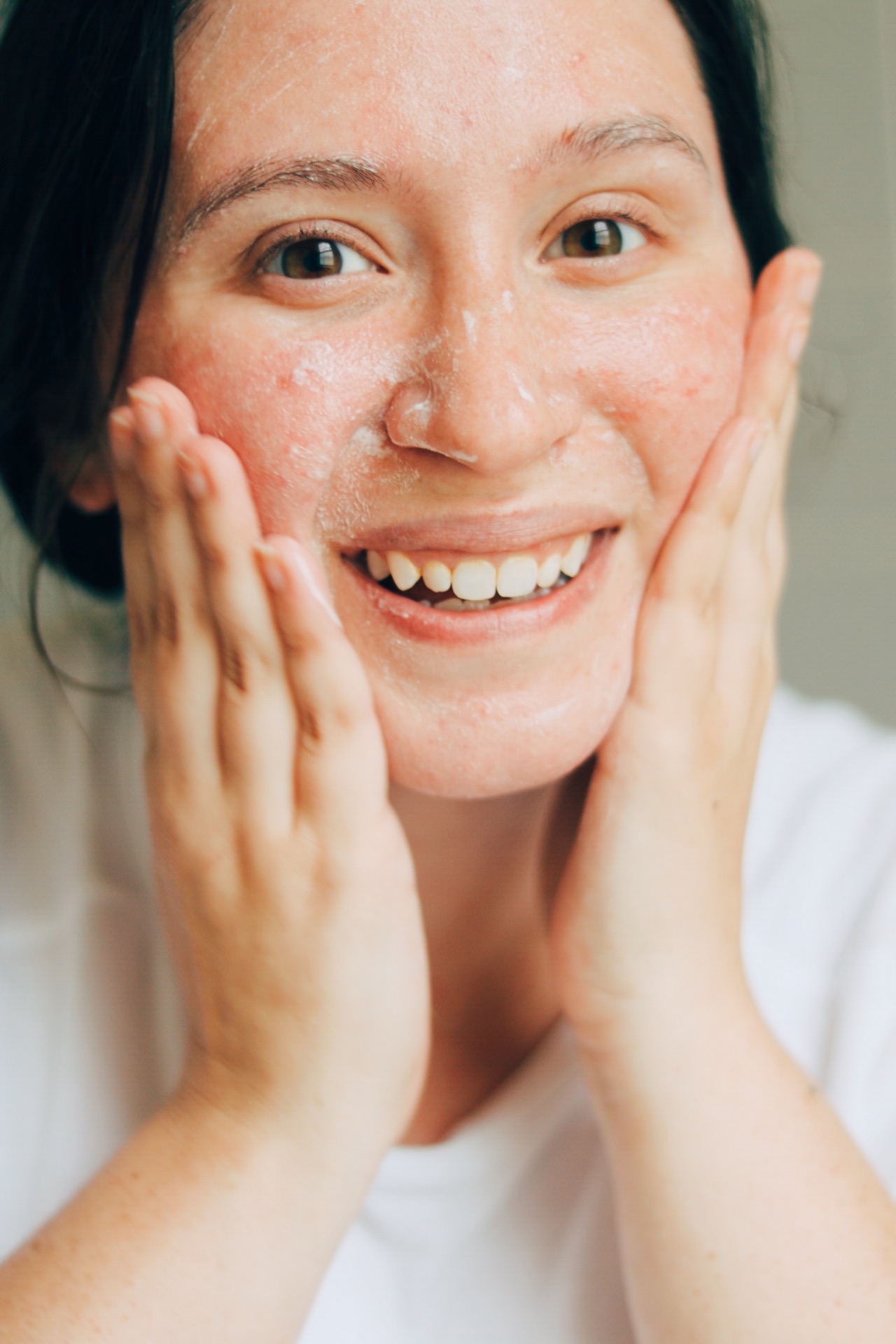 Step Three: Moisturize
The final step of your skincare routine, whether it takes 5 minutes or longer, should be to moisturize. Moisturizing is so so so important because if your skin isn't getting the moisture it needs, it will actually start over producing oil to compensate which can lead to breakouts and your makeup not staying put throughout the day! Things, like not drinking enough water throughout the day or living in a place that has air conditioners running 24/7 (hello, college dorm rooms), can affect the moisture levels in your skin leaving it feeling dry. Make sure your moisturizing twice a day and even more so at night to give your skin that extra boost of hydration it needs. You could also try using a super hydrating overnight mask if a regular moisturizer just isn't cutting it.
What's the number one thing you do each day to take care of your skin?
Until next time, Y'all
Darrian