Sweater Weather Bridal Shower - My Winter Bridal Shower Recap
Over the long weekend, I was blessed to have a bridal shower thrown for me by my mom. She's the best, y'all. Anyways, I wasn't thrilled with the idea of having my bridal shower in January just because of weather complications and theme restrictions but it was the only time that really worked with all of our crazy calendars.
ICYMI: My winter bridal shower theme was Sweater Weather themed and we had everyone wear their favorite sweater and kept it casual. I'll be writing an entire post about what I wore for my bridal shower next week so for this post, I really wanted to focus on sharing my winter bridal shower theme decor. I know from experience how hard it can be to find inspiration for a winter bridal shower so I knew that I wanted to focus on what we did for those of you who may be in similar situations!
We had my winter bridal shower in one of my favorite Italian restaurants in Fairmont, West Virginia called Murial's. Murial's is a family owned and operated place and the service was absolutely amazing the entire time we were there. Our waiters were hilarious and so personable and they really got into the fun of the bridal shower, if you couldn't tell from the picture.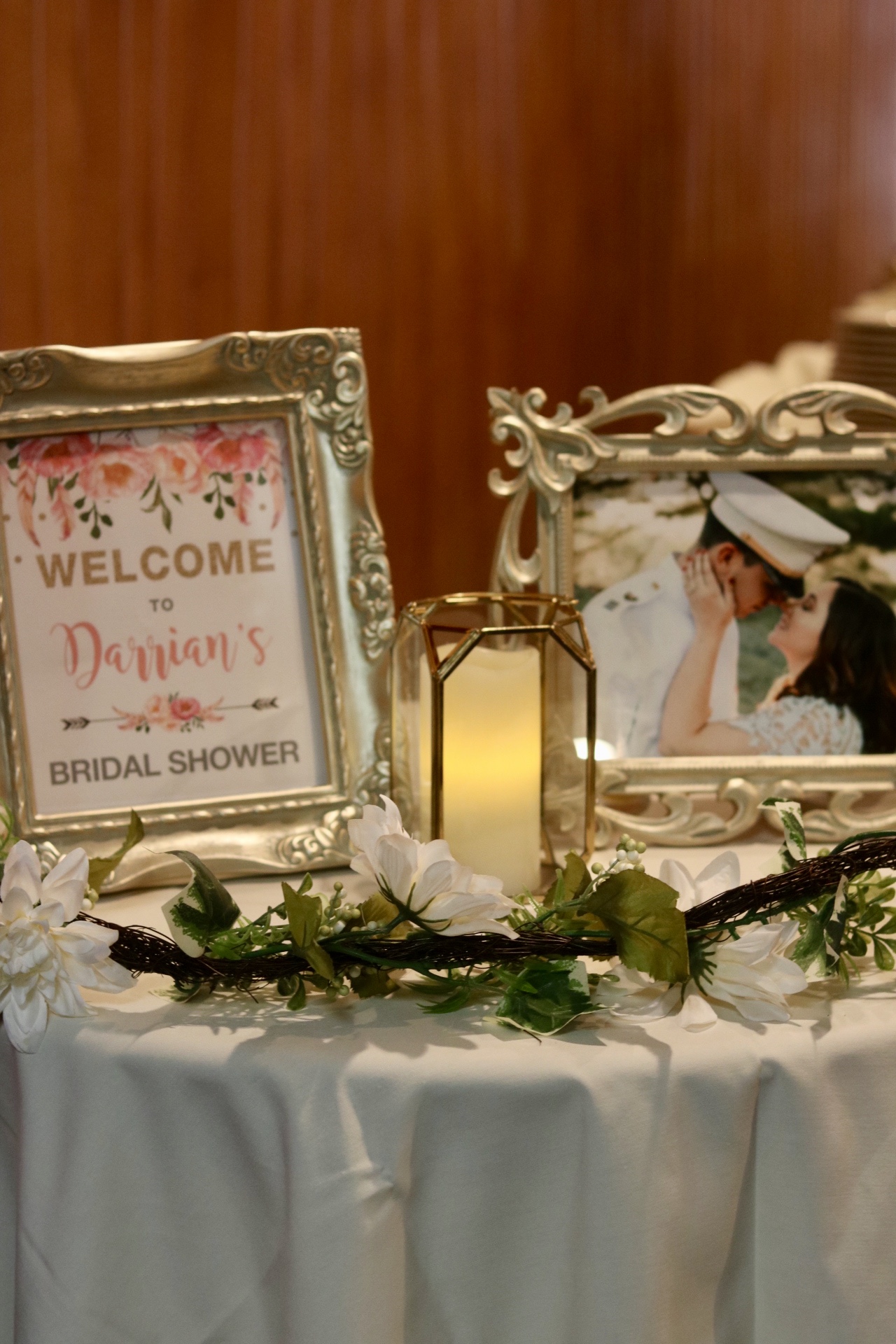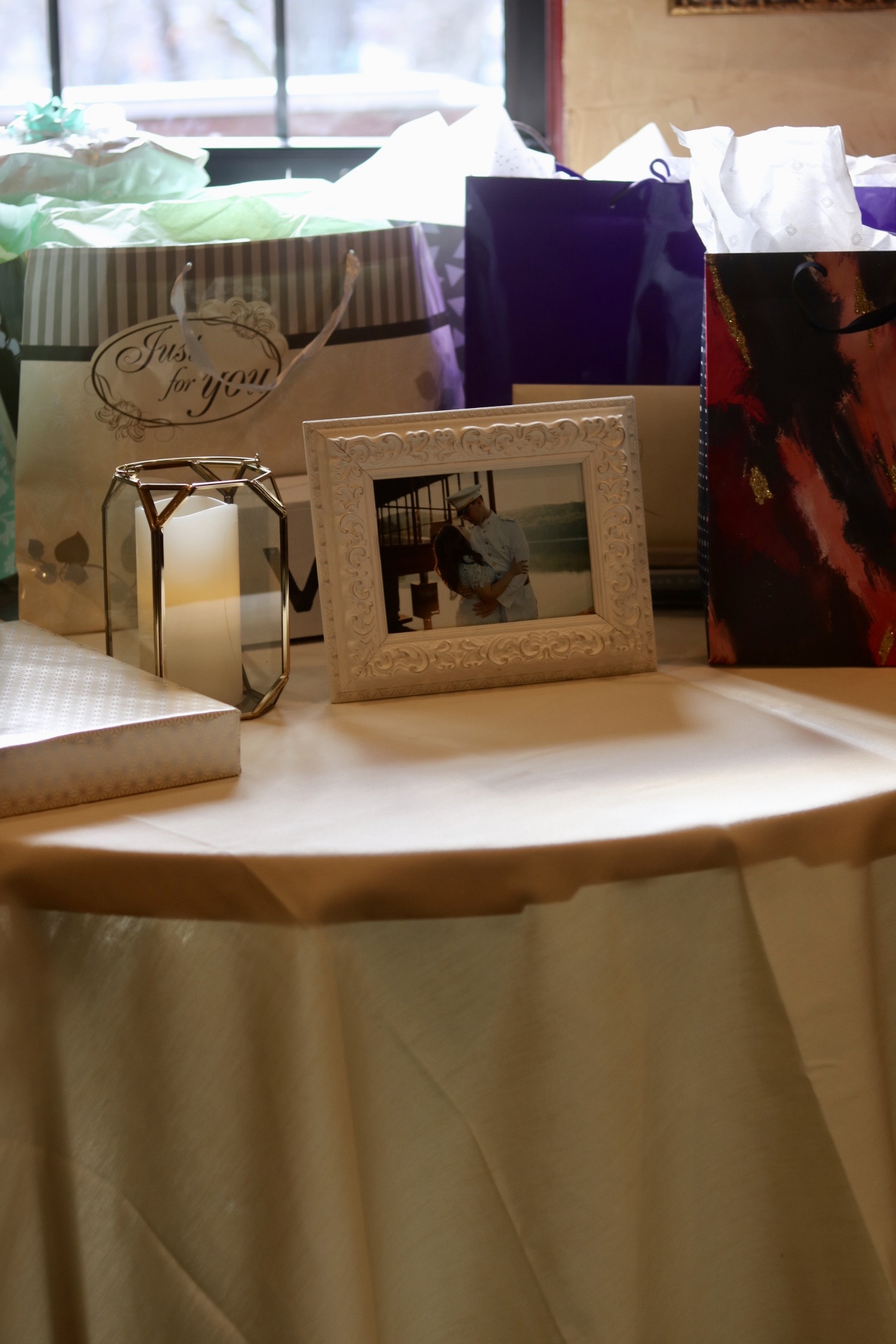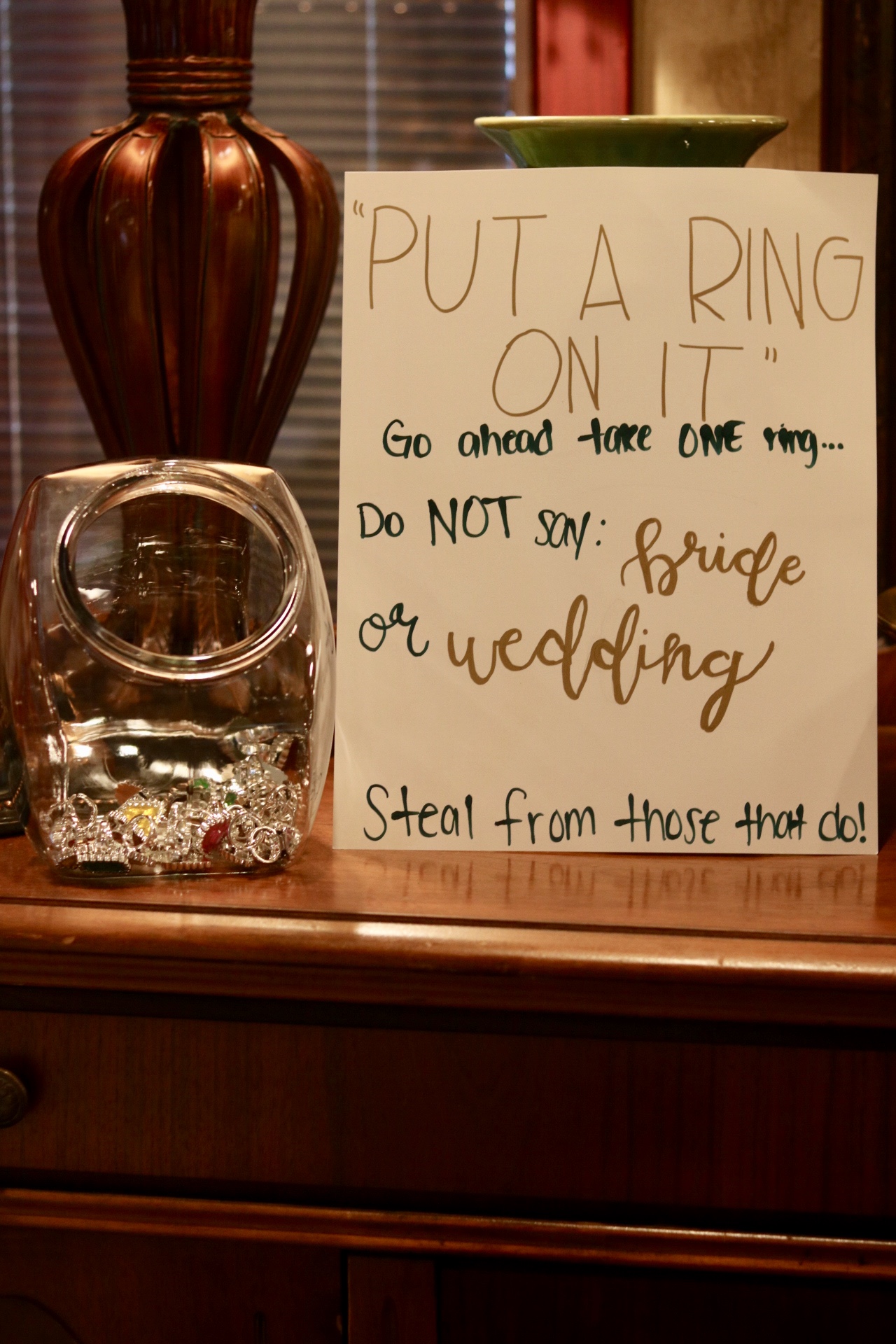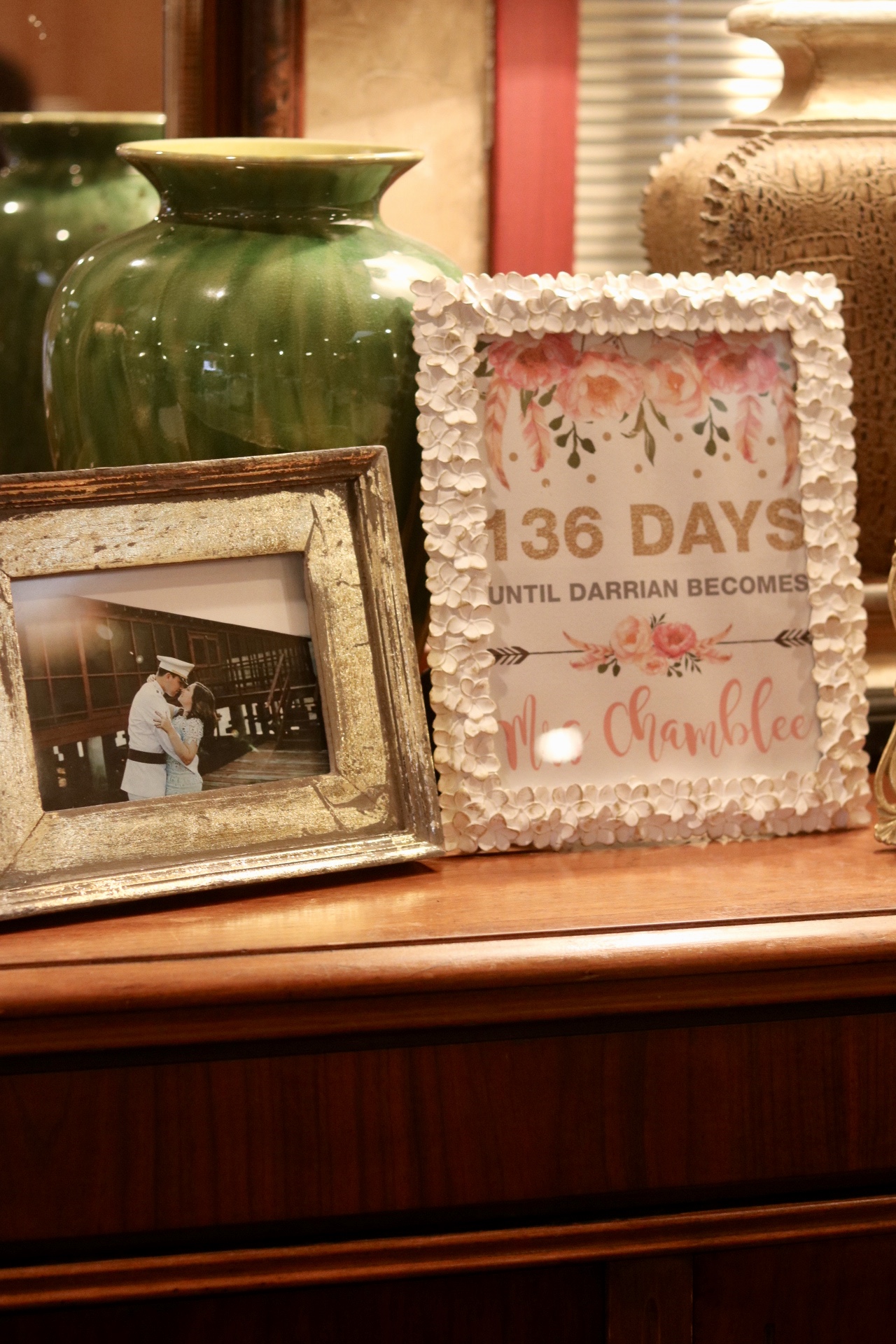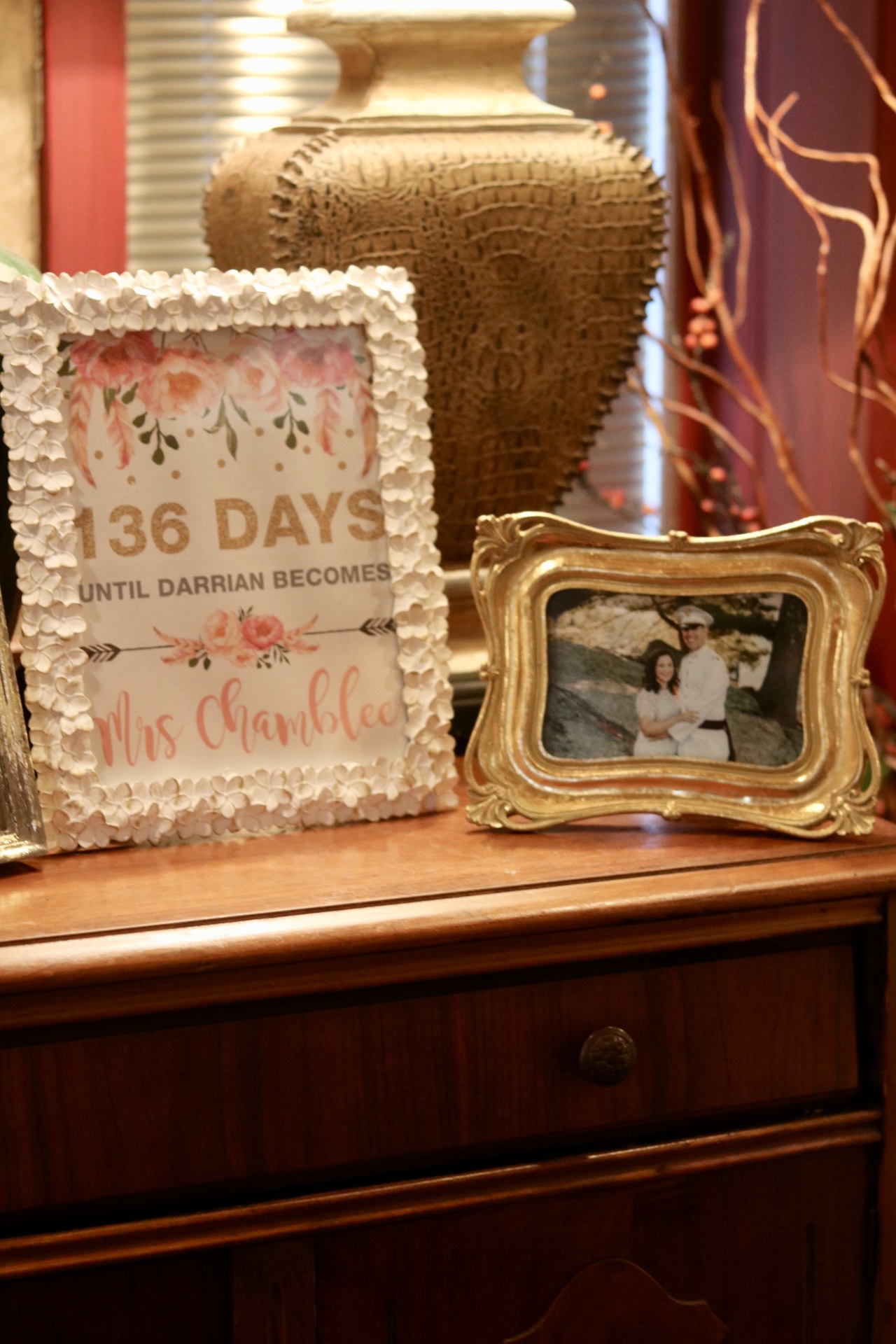 Justin got to join us at the end for the gifts which was a welcome surprise and I so enjoyed seeing all of the things that we get to fill our first home with in a few months. I also ended up with an adorable poloroid guest book which was signed by everyone which we both adored so much. Great idea to do that at the last minute, mom! We have already decided to keep on using it for other events such as the Rehearsal Dinner and maybe even some baby showers in the future! I think it will be so much fun to see how everyone changes.
We also played games and everyone decorated a mug to take home with hot coco mix as their favor! These were a huge hit, especially with the cold and snowy weather we've been having recently. I didn't grab one of the hot coco mixes but I'm sure they're delicious. Um, also the adorable little fox ornaments my mom found were the best touch.
I collected picture frames to put around the room but we are also going to be using these for our wedding as well as the lanterns that were on all of the tables! If you're going to purchase decorations for something you might as well get your use out of them, right?
I cannot thank my mom enough for throwing this winter bridal shower and for my amazing bridesmaids who help set up the room and kept everyone laughing and having a good time. I'm seriously so blessed to have such amazing people in my life and I know Justin feels the same way. Most of our gifts our in storage waiting for our big move but I can't wait to use each of them and think about our loved ones when I do!